Lovingly assembled by
Michael and Jennifer
of
Shiny Around The Edges
,
20 Bands/74.4 Minutes!
showcases a staggering amount of diversity in the long-simmering scene. As the liner notes accurately summerize: "Much like the fabled Smell in L.A., Denton is not just a physical place but a mental space where creativity is fostered and all are welcome."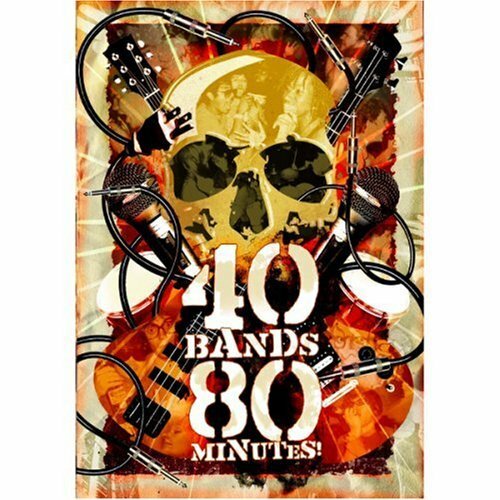 THE DOCUMENT OF THE NEW L.A. MUSIC SCENE!
One night. Forty bands. Two minutes to make their mark. In the tradition of underground rock movies like
THE DECLINE OF WESTERN CIVILIZATION
and
URGH! A MUSIC WAR
, comes an instant cult-classic:
40 BANDS/80 MINUTES!
On one night in Hollywood, over forty of Los Angeles' most amazing, experimental and eccentric bands join together with one daring goal: to present their uncompromising musical visions to the world in two minute blasts! Using shared equipment, each band has only one chance to get it right. No second takes allowed, everything captured live with multiple cameras and audiophile-quality sound! These bands fuse electronic, rock, dance, metal, jazz, noise and punk within one amazing community. This is your glimpse into the future of music… This is
40 BANDS/80 MINUTES!